My Alumni
As a graduate of Charles Sturt University, you're in good company.
You are a valued member of our 170,000 strong alumni, a vibrant community of individuals we care deeply about.
With predecessor institutions that date back more than 100 years, CSU is unashamedly a university of the land and people of our regions.
Acknowledging the culture and insight of Indigenous Australians, CSU's ethos is 'yindyamarra winhanga-nha' the wisdom of respectfully knowing how to live well in a world worth living in.
We are genuinely proud that our commitment to community helps our graduates become holistic, far sighted people who help make this a world worth living in.
Whether it's been days or decades since you studied with us, we encourage you to stay connected with CSU. This website is designed to help you do just that!
Keep up-to-date with the alumni competition
Featured News
CSU alumni among Australian TV heavyweights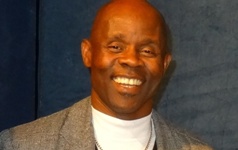 Several CSU alumni were recently named in a Sydney Morning Herald list of the 75 most influential people in the Australian television industry.
Latest News
CSU Vice-Chancellor welcomes review, advises caution
While welcoming the Federal Government's focus on reform of the higher education sector, CSU Vice-Chancellor Professor Andrew Vann contends that "any reforms should acknowledge and address the specific challenges faced by rurally based regional universities".
Praise for maths education for early childhood educators
The approach of a CSU academic to maths education for early childhood educators has been recognised in a national awards program.
Medical ethicist: Gene patents not so bad
Patenting of genes by private companies is not necessarily a bad thing provided it's well regulated, according to CSU medical ethicist Dr Alberto Giubilini.