Scholarships & help with costs
If you're seeking financial assistance with the costs associated with university study, CSU provides access to a variety of scholarships, loans, subsidies and schemes.
The overall cost of obtaining a degree at CSU is lower than most other universities in Australia and our students find that the cost of living is less in a regional centre compared to metropolitan locations. When weighing up the costs of studying, remember the benefits of having the qualification you need to achieve your personal and professional goals.
CSU also continues to look at ways to support students returning to study. If you're not sure if you can afford to return to university study, please give us a call to talk about your options on 1800 334 733.

Search for Scholarships & Grants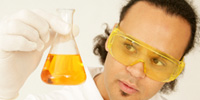 There is a huge range of scholarships available to help you with the costs of studying at CSU. Being granted a scholarship at Charles Sturt University may be easier than you think, and now is the time to start planning.
Loans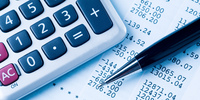 CSU provides short term financial assistance to help students continue their studies. Loans are offered for educational needs, or to provide emergency relief.
Government Assistance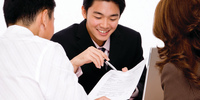 The Australian government provides several options for assisting you in paying for your studies through tuition fee loans, living allowances, and scholarships.
Textbooks
Textbooks are available on campus from the University Co-op Bookshop. Once you have purchased a share in the Coop you are entitled to life membership and you may receive discounts on books and stationery. You also receive an 8% discount off prescribed or recommended texts for GST (conditions apply). The cost of textbooks can vary depending on the course and its subjects.
Check the price of the textbooks for your subjects at the Co-op Bookshop.
Students may also be able to pick up second hand text books via online student forums.
Please note: The Australian Taxation Office can advise on whether your study costs, such as textbooks, are tax deductible - it's worth investigating.
You may be eligible for the DE Equity Textbook Grant
Future student enquiries
1800 334 733
International +61 2 6338 6077
Let us call you
Enter your phone number and a future student adviser will give you a call right now.
(9am to 5pm AEST, Monday - Friday)
Knowledgebase
Making university affordable
This guide provides you with information about financial support for those considering university study.
Download the Making university affordable booklet 3.9MB [PDF]