Campus life
On a CSU campus you'll find many exciting ways to meet new people, take on new interests and have fun while studying for your dream career.
Whether you decide to share a house with friends, live on campus or commute from home, life as a student at CSU is full of opportunities. With a range of activities, events, and great teaching facilities, you'll get the most out of the student lifestyle.
Campuses
Every CSU campus offers a range of activities and facilities to assist all students to establish networks away from the classroom, helping to form the friendships they will cherish for life.
Sporting and social clubs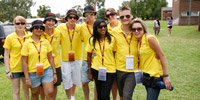 Clubs are a great way to meet new people, pursue your interests, and get the most out of your University experience.
Sporting facilities
CSU's sporting facilities are available for all students and staff, whether you're living on or off campus or you are a distance education student.
Events
Each CSU campus has a vibrant social calendar of cultural and sporting events. From regular annual celebrations and festivals to campus specific social happenings, there's always something going on.
Student Representation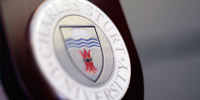 Student representative bodies ensure the students' perspective, concerns and issues are heard within the University.
Religious and cultural diversity
When you study on campus, you'll develop friendships that will last a lifetime, with students from a variety of backgrounds.
Future student enquiries
1800 334 733
International +61 2 6338 6077
Let us call you
Enter your phone number and a future student advisor will give you a call right now.
(9am to 5pm AEST, Monday - Friday)
Knowledgebase
Accommodation
At CSU you'll feel right at home with a range of affordable accommodation alternatives available to suit your lifestyle and budget,including catered and self-catered residences.
Library Services
Your library: anywhere, anytime - that is the library teams' promise to all CSU students.
Visit CSU Global
Choose your future. Choose the world. Study overseas
Campus Tours
Our open day every day program, means that you can take a campus tour at a time convenient to you!
Want to see our campuses from the comfort of home?
Charlie – Your Student Voice
Check out our student blog for advice and insights into student life at Charles Sturt University.
Elite Athlete Friendly University
Are you an elite athlete or performer representing at national level? Charles Sturt University is dedicated to supporting elite athletes in their quest for academic success as a member of the Elite Athlete Friendly University (EAFU) network.
Video

| The regional university campus experience

Staff and students talk about their experience of studying at a regional campus in New South Wales, Australia.
RELATED CSU LIVE
How much does it cost to be a student?

The overall cost of obtaining a degree at CSU is lower than most other universities in Australia, and our students find that the cost of living is less in a regional centre compared to metropolitan locations.

Take a virtual tour of the stage one campus design of Charles Sturt University (CSU) in Port Macquarie.