Cross Institutional Study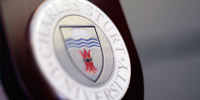 Even if you're currently studying at another university or at TAFE, you can still study a subject or course at CSU - and have that count towards your current degree.
Combine your studies to maximise your skills
The cross institutional study scheme allows you to undertake a unit of study at CSU that may not be offered at the university in which you are currently enrolled.
If you are enrolled in academic programs at another Australian university or TAFE, you can study CSU subjects and be granted credit for that unit of study towards your main degree.
To qualify, you need to:
Be a Commonwealth-supported student (Please note that the cost of your CSU subject may not be the same as a subject at your main provider)
Provide a letter from your home institution confirming that your CSU subject will count towards your award and a copy of your most recent CAN (Commonwealth Assistance Notice)
Apply online to CSU for your subject(s) as early as you can and upload the above two documents. To apply online, select Application Type Single Subject Study and Cross Institutional Study and use one of the below Admission Codes in the Choose your course section. Nominate the subjects you would like to study in the Nominate your subjects section.
Or, you can download and complete an Application for Admission form [PDF]. Clearly mark your application 'cross-institutional' in the course name field.
Cross-institutional study Admission Codes
EAUC - Faculty of Arts subjects
EBUC - Faculty of Business subjects
EEUC - Faculty of Education subjects
ESUC - Faculty of Science subjects
Subjects
To browse CSU subjects, view our online Handbook (although be aware that not all subjects are available in all sessions.)
When applying for cross institutional study, the subject code should be entered into the strand or major field. You may need to attach a cover letter containing this information if you wish to study more than one subject.
Single Subject study without credit
If you are not seeking cross institutional credit and just want to pick up additional subjects you don't need to worry about the criteria set out above. By choosing to study a single subject you can focus on an area that especially interests you.
Study by distance education
If studying on campus is not convenient for you, there's always the option to study by distance education - so no matter where you are, you can combine your current education with cross institutional study at CSU.
Where to go next:
Future student enquiries
1800 334 733
International +61 2 6338 6077
Let us call you
Enter your phone number and a future student advisor will give you a call right now.
(9am to 5pm AEST, Monday - Friday)
Knowledgebase
Make an enquiry
Enquire online to find out how you can apply to CSU based on your TAFE study/qualifications, as well as whether you may be eligible for academic credit.
Undergraduate Guide for Study
This comprehensive study guide is designed for all students planning to study an undergraduate degree, whether they are school leavers completing Year 12 and applying through UAC / VTAC, or mature age students.
Charlie – Your Student Voice
Check out our student blog for advice and insights into student life at Charles Sturt University.