You can engage with CSU in various ways to help your community grow and flourish.
Please use your Student Portal or Staff Hub to find CSU Staff members

Email
CSU news
News and events, expert media commentary and independent opinion from Charles Sturt University.
Explorations Series: Formula One Teamwork - The Highs and Lows
Date
9 Jun 2020 6:30 pm - 7:30 pm
Richard Hopkins will draw upon his experience leading the Red Bull Formula One team to talk about creating a High Performing Team that is focused on technical and operational success, and managing a High Performing business through success, failure, adversity and tragedy. He will describe maximising Engineering outcomes when resources and regulations are against you, and how you build resilience as a team and as an individual as you do so.
Richard Hopkins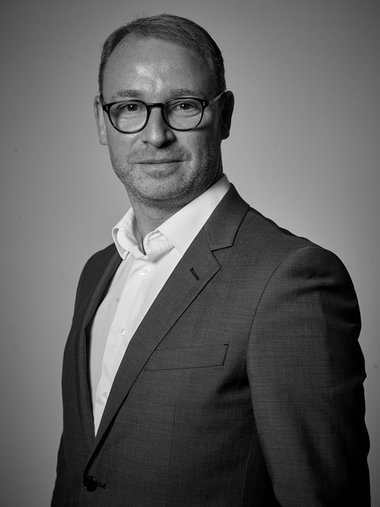 Richard Hopkins is the former Head of Operations for the 4-time consecutive World Championship winning Red Bull Formula One Team and is currently a Professor of Practice at UNSW.
Richard turned his boyhood dream into reality and became involved in Formula One at the age of 16.
Having been presented with an opportunity to join the Brabham Formula One team under Bernie Ecclestone's leadership, he was key a team member from 1987 until 1991.
In the early nineties Richard joined the world renowned McLaren team. It was in this role that he started travelling the world on the Grand Prix circuit as a mechanic, where he experienced the taste of winning for the first time. His role at McLaren also had him working alongside drivers such as Ayrton Senna, Alain Prost, Nigel Mansell, Mika Hakkinen, Fernando Alonso, Kimi Raikkonen & Lewis Hamilton.
At the beginning of the new millennium Richard shifted to a new role in the McLaren team, driving the operational side of the team. The result was one that the industry had never seen before, recognising greater efficiencies within the business, that ultimately produced better results on the track.
In 2007, Richard was asked to join the young but extremely enthusiastic Red Bull Formula One team, who at the time of his appointment only had two 3rd place trophies in their cabinet to show for their 3 seasons of racing.
Richard was given a very clear and simple mandate on joining: "Make us into a team of winners"!
He took his depth of experience, dogged will to win and exceptional organisational skills to transform a team of over 800 from competitors into winners, and ultimately multiple World Champions.
By the end of the 2015, Richard had been involved in 509 Grand Prix' spanning 28 seasons and had been instrumental in the Red Bull Formula One Team's 50 Grand Prix victories and now 169 trophies that sit in a much larger cabinet.
2015 also saw Richard move from the UK to Sydney with his Australian wife and daughter.
Richard has a new exciting venture that aims to revolutionise electric vehicle transport by producing the world's first production non-plug-in solar powered electric vehicle. Perpetual power. The Holy Grail.
For more, please visit https://about.csu.edu.au/community/events/upcoming/bathurst/explorations-series-formula-one-teamwork
Explorations Series - Stan Grant in Conversation with Mina Guli
Date
16 Jun 2020 5:00 pm - 6:00 pm
Have you ever looked at an issue facing your community or the world around you and thought "But what can I possibly do about it?".
Get ready to be inspired by Mina's story and how her sense of purpose drove her to become one of Fortune Magazine's Top 50 Leaders in the world (alongside Tim Cook, The Pope, Jeff Bezos and Angela Merkel), and bring about huge change on the issue of the water shortage crisis.
Mina Guli is an ordinary Australian doing extraordinary things. She looked at the problem of the global water shortage (and if that's not an intimidating issue!) and decided to do something about it.
That one woman decided to raise worldwide awareness of the global water crisis by running around the world. But no, she didn't just go for a run and put up a few posters. She ran marathons. And not just the odd marathon, she ran 40 marathons for 40 days across 6 continents! And wow, did she get some attention for her cause!
"I think small steps every single day can make a massive difference – because every single drop counts." Mina Guli
Make no mistake, one person (and that can absolutely be you) can make a difference no matter what the issue is that you're facing.
What did she do?
Founded Thirst, a grassroots education and innovation organisation with over 1.4 million student graduates
Completed 40 marathons in 40 days of running across 6 continent
Inspired the #RunningDry movement with 100 marathons in 100 day
Drought and water shortage is one of the biggest issues faced across regional Australia. Mina's talk will shed light on real actions we can all take to lighten the load on our water supplies and make a difference on the world around us.
Acclaimed journalist and Charles Sturt University's Vice-Chancellor's Chair of Australian-Indigenous Belonging, Professor Stan Grant, will host this conversation with Mina Guli.
This presentation is part of the Charles Sturt University Exploration Series and brought to you by the Charles Sturt University Innovation Hubs.
For more, please visit https://about.csu.edu.au/community/events/upcoming/wagga-wagga/explorations-series-mina-guli
Celebrating 20 years of Podiatry
Date
24 Oct 2020 (all day)
Let's celebrate 20 years of Podiatry at Thurgoona
We are delighted to invite you to attend this 20th anniversary event at the Charles Sturt campus in Thurgoona, NSW.
The program will commence with registration at 1.30pm and include a range of formal presentations and afternoon tea.
Certificates of attendance will be provided for 3 hours CPD activity, at no charge.
You are also invited to join us for an evening social event at The Public House, Dean Street, Albury (TBC). The cost of food and drinks will be at your own expense. We hope that you will be able to join us for this important celebration and to meet up with friends and colleagues.
An official invitation will be sent to you in early August.
Any questions please contact Caroline Robinson: corobinson@csu.edu.au
For more, please visit https://www.csu.edu.au/alumni/home/events/events/celebrating-20-years-of-podiatry