2MCE-FM Community Radio Fund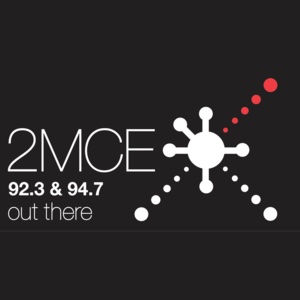 Over 45 years of fostering talent
For over 45 years 2MCE has formed the backbone of experience for multiple generations of radio talent. It is a place where Charles Sturt students have had their first experience of being "ON AIR" and has lead many to long and illustrious careers in radio and the broader media industry.
2MCE is both a community service of Charles Sturt University and a major teaching/practical training resource for the School of Information and Communication Studies. Students can make use of the station's resources for their coursework, present a program or assist in the production of others. The station is not just for communication students and has a history of participation from students from different courses across the university.
Hands-on experience with 2MCE enables students to operate in the radio industry, gaining professional, practical knowledge. Students create and produce stories, segments and programs for broadcast. These skills result in highly regarded graduates ready to undertake specialised roles in the communication industry.

Students work alongside our much-valued volunteer station workers, currently numbering around 50. Together, they present a diverse range of programs focussing on the social, cultural, and educational interests of the communities of Bathurst and Orange and the university.

The station is also home to National Radio News, the national news service for the community broadcasting sector. It is produced by Charles Sturt University in partnership with the Community Broadcasting Association of Australia (CBAA) with support from the Community Broadcasting Foundation (CBF).
Student journalists, cadets and interns drawn from the Bachelor of Communication work with professional journalists to deliver hourly news bulletins broadcast to 1.5 million listeners a week across Australia.
National Radio News celebrates its 25th anniversary in 2022.
2MCEFM relies on community funding to ensure that the day to day costs of the station are catered for. The goal of this fund is to build a fund which will ensure a stable distribution of funds year on year.
Play your part
Join us in supporting the future of Regional Radio - Contact us to see how you can help.