Agricultural and Wine Sciences
Allied Health and Pharmacy
Animal and Veterinary Sciences
Communication and Creative Industries
Environmental Science and Outdoor Recreation
Exercise and Sports Sciences
Information and Library Studies
Information Technology, Computing and Mathematics
Medical Science and Dentistry
Nursing, Midwifery and Indigenous Health
Policing, Law, Security, Customs and Emergency Management
Theology and Islamic Studies
Pathway and Preparation Courses

Charles Sturt University is #1 for graduate employment
Get qualified and get the job. More Charles Sturt grads get jobs faster than grads from any other university in Australia.*

Get your dream job and get paid well for it
Charles Sturt grads earn an average of $67,100 after graduating.*
*QILT Graduate Outcomes Survey 2019

Leaders in excellence in learning and teaching
Charles Sturt is a Global Teaching Excellence Award 2018 finalist.
Get hands-on at Charles Sturt University
The change the world needs sure won't come from just talking about it. It'll take going all hands in – and not being afraid to get them dirty in the process. At Charles Sturt University, you get hands-on experience from day one. Because it's not what we say that makes a difference. It's what we do.
School leaver
Get your career started at Charles Sturt University
Make your mark on the world and reach your potential with a Charles Sturt University degree. Hands-on learning from day one means you'll be ready to start your career when you graduate.
Why Charles Sturt University is your best choice
Our grads get jobs

Get the job you want and get paid well for it!

Hands-on from day one

Accommodation options to suit your needs

Join our thriving on-campus community
Undergraduate
Get the career you really want
Be the change you want to see in the world with a meaningful career that allows you to live your passion. A Charles Sturt University degree will give you the hands-on skills and knowledge you need to make a real impact in your future career.
Why Charles Sturt University is your best choice
Our grads get jobs

Get the job you want and get paid well for it!

Hands-on from day one

Choice of campus locations

Support when you need it
Postgraduate
Make your next move count
Take charge of your future with a Charles Sturt University postgraduate degree. Enhance your current qualifications, diversify your skills, keep up with industry demands, get that promotion or change careers. Our diverse range of flexible online degrees will help you take your career further.
Why Charles Sturt University is your best choice
Advance or change careers

Flexible online study to fit your life

Credit for prior learning and experience

Connect to our community of support

Learn from our industry experts
International
Get qualified for your dream career in Australia
When you study in Australia at Charles Sturt University, you get an internationally recognised qualification and open up opportunities to your dream career across the world. Choose from our range of study locations in vibrant regional cities and selected courses in capital cities.
Why Charles Sturt University is your best choice
Our grads get jobs

Get the job you want and get paid well for it!

Support when and how you need it

Learn from our industry experts

Experience Australian culture while you study
Study online
Study your way with Charles Sturt University's flexible online degrees
Make the decision to study online and get the job you really want. When you're balancing work and family or just life in general, you need flexible study options that let you run your life while you get qualified. Our online courses fit into your life, giving you the freedom to choose where, when and how you study.
Why Charles Sturt University is your best choice
Study that fits your life

Get the job you want while you work

Connect to a community of support

Learn from experts in your field

Study from anywhere in the world
Charles Sturt University news
2020 RESIDENTIAL SCHOOL January/February
STUDY LINK Term 2 2020 - Applications close
31 Jan 2020
Term Code: 202015
Applications close for enrolment in Term 2 2020.
Census Date: 7 February 2020
More Study Link information.
Explorations Series: Thinking Fish - Saving Native Fish in the Murray Darling Basin
Date
25 Feb 2020 6:00 pm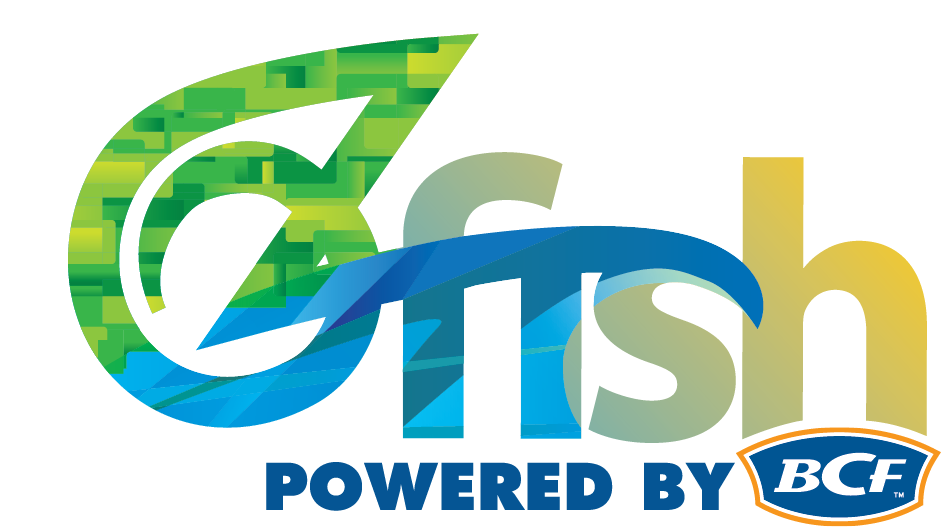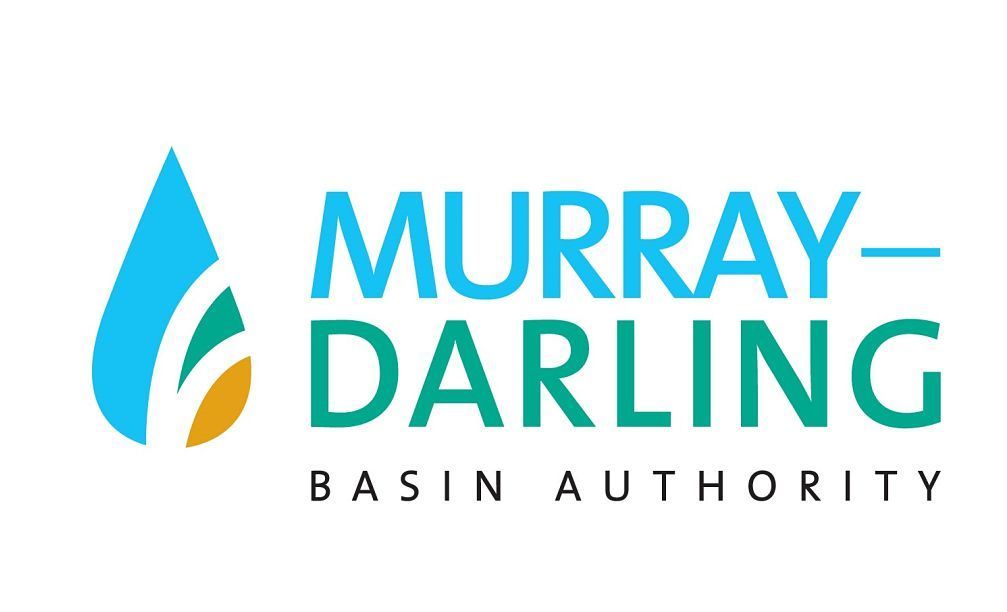 OzFish Unlimited, Australia's only fishing conservation charity launches the Thinking Fish - a series of public talks about fishing and its future across Australia.
The first will have a focus on the Murray-Darling Basin and the plight of our native fish made possible with funding from the Murray Darling Basin Authority.
The seminar aims to generate discussion and debate about the issues facing native fish in the Basin.
Hear from industry leaders about the current challenges and opportunities for our fish within regional and rural communities along this vast river system.
These talks will be about fish and fishing from people who love both. Together the talks will be thinking big, thinking fish and thinking future.
This seminar is a free event for community members of all ages who not only love fishing but equally love their rivers and what they give back to communities across Australia.
Light refreshments will be provided after the event.
Speakers:
Matt Hansen – The new breed of Basin fishers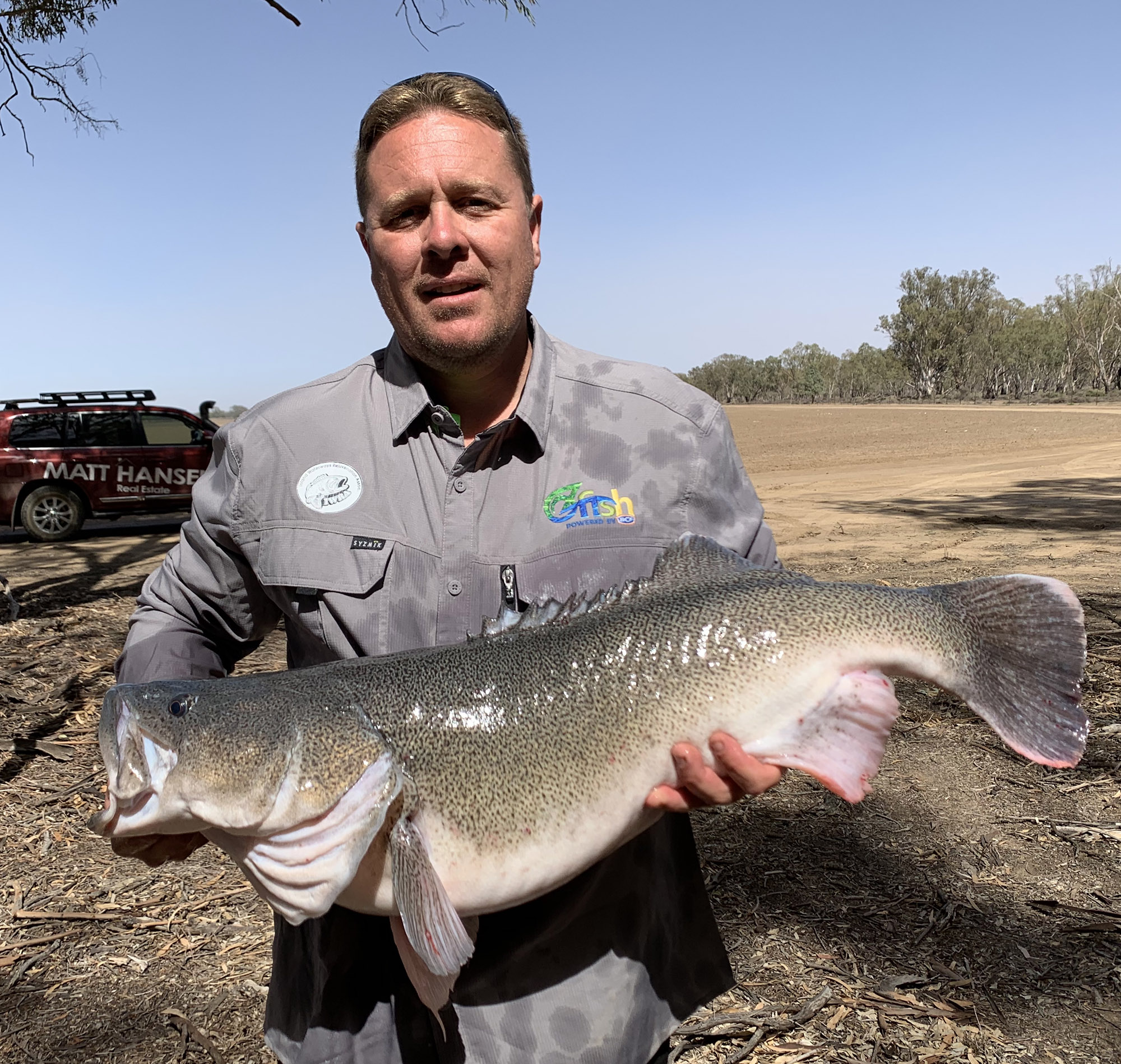 Matt has loved fishing since the day he could walk. He is a Director of OzFish Unlimited, President of the Inland Waterways OzFish Chapter and founder of the Lake Burrendong Easter Fishing Classic.
He was recognised by the recreational fishing sector as the 2109 Australian Rec Fishing Volunteer of the Year, for his efforts in leading habitat restoration as well as fisher and habitat communication in inland NSW.
Dr Martin Mallen-Cooper - Basin or Bucket? The importance of flow to Basin fish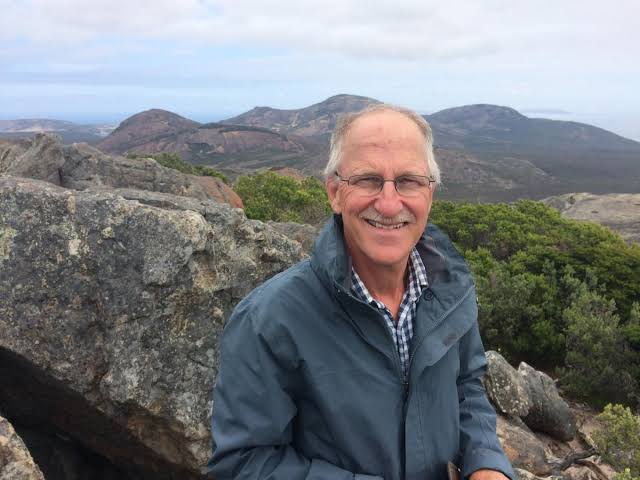 Dr Mallen-Cooper is an internationally recognised expert in fish ecology and fish passage with over 35 years' experience in
researching and delivering improved outcomes for fish. His research on the ecology of fish migration, fish behaviour and swimming ability led to the first successful fishways for native fish in Australia. Martin has worked with state and federal government agencies, water authorities, engineering firms, local councils, and community groups; mainly in Australia, but also in Laos, Cambodia, Bangladesh, China, and New Zealand. His work has been published widely in international scientific journals.
Steve Starling – A Native Fish Renaissance: Chasing Murray Cod & Golden Perch in the 21st Century
Steve 'Starlo' Starling is Australia's best-known and most prolific fishing writer, having published over 20 books, thousands of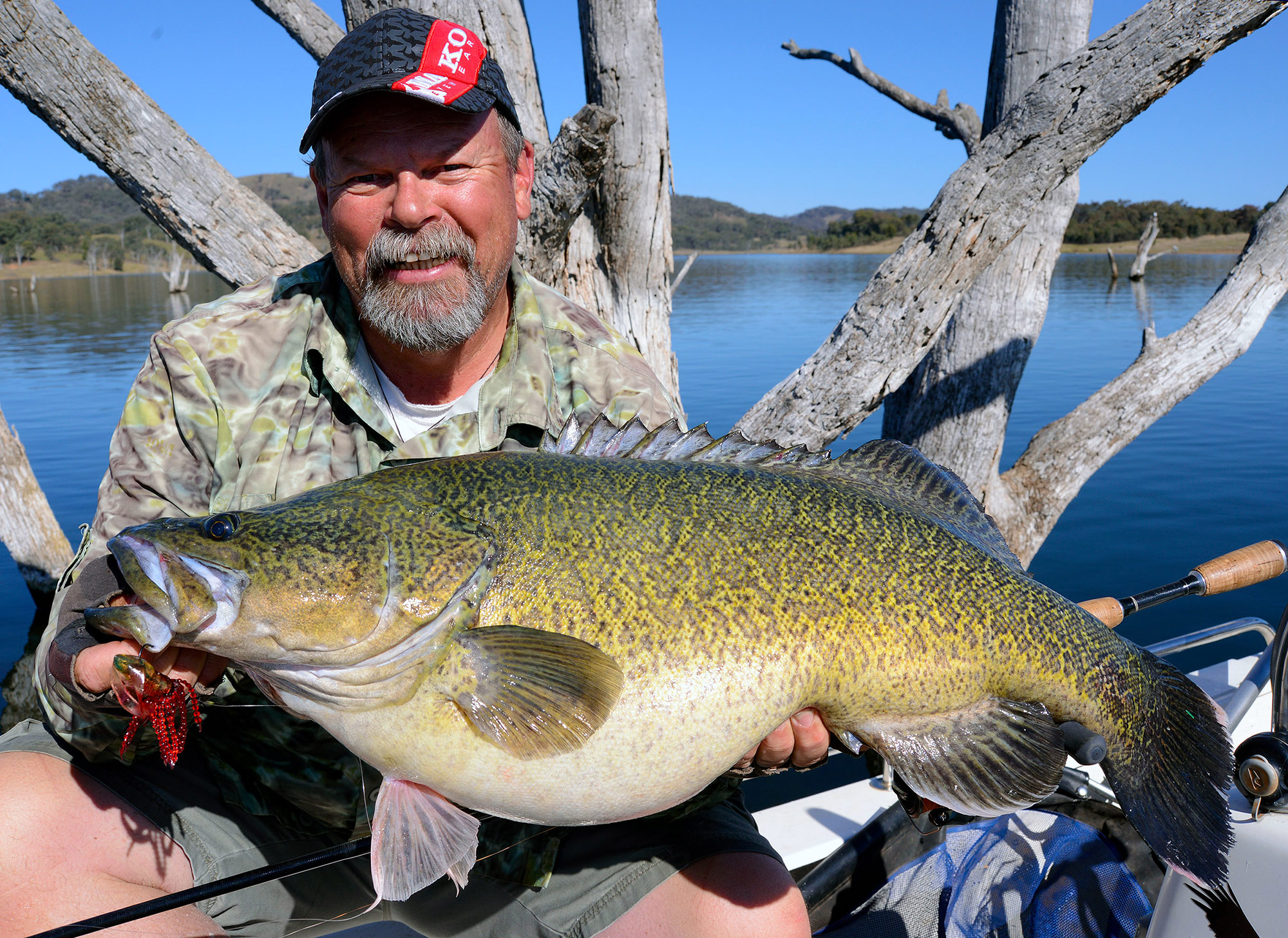 magazine articles and scores of DVDs and videos. Starlo was a co-presenter on the "Rex Hunt Fishing Adventures" TV show through the 1990s and is today active in on-line recreational angling media. Steve is an ambassador for OzFish Unlimited, Australia's only national fishing conversation charity.
Additional speakers will be announced shortly.
Tickets are limited, so please make sure you register your attendance.
For more, please visit https://about.csu.edu.au/community/events/upcoming/dubbo/explorations-series-thinking-fish
WWTCAA Southern Highland Gathering
Date
23 Mar 2020 12:00 pm - 25 Mar 2020 5:00 pm
WWTCAA Southern Highland Gathering at Bowral
March 23 – 25, 2020
Your WWTCAA committee has responded to numerous requests for arranging another gathering to reunite those friendships from the halcyon days of Teachers College. Chris Blake and Col Kohlhagen have investigated appropriate activities and venues to provide the platforms for bringing together those who passed through our institute of learning.
The following outlines the proposed itinerary and accommodation suggestions to book in advance.
DAY 1: Monday, 23rd March.
12.00pm: Welcome Gathering
SCOTTISH ARMS HOTEL Ph: 02 4861 4333
69 Boardman Rd. BOWRAL
Meet and Greet for Lunch.
Evening Group Dinners to be arranged depending on numbers.
Day 2: Tuesday, 24th March.
MORNING: Tours of National Trust Property, Retford Park.
We have an exclusive booking for the day.
(Groups of 20, Cost $25pp).
The tour includes a Nelson Mandela exhibition and a self-guided tour of the gardens.
Or
Walking Tour - Box Vale Track.
AFTERNOON: Reverse of morning.
EVENING: TBA.
Day 3: Wednesday, 25th March.
The region offers many activities.
The Tourist Office suggests a visit to the Bradman Museum and then on to the two museums in Berrima.
ACCOMMODATION GUIDELINES, SUGGESTIONS and CONTACTS
The Destination Southern Highlands offers a free accommodation booking service.

Ph. 1300 657 557. Plenty of choices available.

Caravan and Camping. The Moss Vale Village Park (KUI Chain) is a spacious park with good amenities for a group. The park has cabin accommodation and powered and unpowered sites for caravans. This is our preferred site. Ph: 02 4868 1099
Bong Bong Racecourse is closer to Bowral and has power and amenities.
Will you be there? RSVP Friday 28th February 2020
Please notify the Secretary by phone on 0439 682 237 or by email: bruceles@bigpond.com to confirm bookings for the tour of the National Trust property. All monies will be collected at the 'gathering'
Please Note: All payments for any expenses incurred will be collected over the three days.
For more, please visit https://www.csu.edu.au/alumni/home/events/events/wwtcaa-southern-highland-gathering
CSU Mitchell Rugby Old Boys Day
Date
2 May 2020 (all day)
CSU Mitchell Old Boys Day
Saturday 4th May
Clear your calendar for one of CSU Mitchell Rugby's most celebrated events of the year.
CSU Mitchell Old Boys Day is held annually on the first weekend of May each year. This year the Mitchell men and women face off against the Narromine Gorillas at the Zoo!
The organisers would love to see as many Old Boys there as possible!
Following the game there will be a function and jersey auction.
This event is an open invitation to all past Mitchell men and women to come back and celebrate the rich history of the club and reminisce on the days when you wore the Mustard.
Girls: 1:00pm
Second Grade: 1:55pm
First Grade: 3:15pm
STAY TUNED - 2020 celebrates 50 years!
For further information please contact Tom Keft: 0404 326 452
For more, please visit https://www.csu.edu.au/alumni/home/events/events/csu-mitchell-rugby-old-boys-day