COVID-19 and your studies:
We are monitoring the current situation, however at this stage we are still planning a safe return to campus for Session 1, 2021.
Find out more
.
Welcome to Charles Sturt University!
Being a student isn't an easy job, but the results are rewarding. Visit this page for all the essentials you need to know about to help you on your way to greater knowledge. Whether you're looking for services and support, key dates, help with enrolment or you're just browsing what's on offer, you'll find helpful info here. The easier it is to get through your coursework and graduate the better job we have done!
Access your student environments
2021 RESIDENTIAL SCHOOL January / February
Computer Skills for Assignments
Planning your online learning
Build your resume
Date
28 Jan 2021 10:00 am - 11:00 am
Your resume opens the door to interviews. It is time for an employer to meet you - on paper. Your first chance to impress employers and can make all the difference. You need to stand out from the crowd (in a good way!)

Your resume should outline why you are a good match for the job and be tailored for every position that you apply for. Even if you've had little professional experience, learn how you can highlight the skills you do have. This is your first chance to make a good impression and in today's job market the resume has become the number one requirement that potential employer's request.
For more, please visit https://student.csu.edu.au/student-life/workshops-events/events/careers/build-your-resume
Charlie - your student voice
Read stories and advice from fellow students
Your online student toolkit: understand where to go and when
Our campus locations
Our NSW campuses are located in some of Australia's fastest growing regional cities. They offer a unique study experience with the best of city living and the benefits of a regional lifestyle.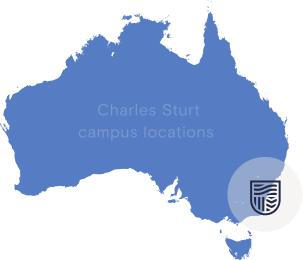 Our campuses
Our study centres