Dr Bal Krishan Scholarship
Applications will open on
25 Sep 2023
Value: $2000
Duration: one off payment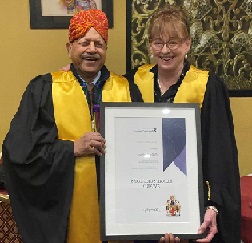 Foundation Scholarship
Ear, nose and throat surgeon Bal Krishan has practised in Wagga Wagga for more than four decades. A supporter of higher education and healthcare in regional Australia, Dr Krishan made a substantial donation to the CSU Foundation Trust in 2008. This donation enabled the creation of this scholarship for Indigenous students enrolled full-time in a course on Wagga Wagga Campus.
help This site uses and shares cookies and similar technologies to analyse your usage and personalise your experience. You consent to our use of such technologies by proceeding. You can change your mind or consent choices at any time. Visit our legal page, privacy section for further information.