Riverina Oils First Nations Agricultural Initiative Scholarship
Applications closed at 09:00am 3 Feb 2023
Value: $24000 MAX Paid in instalments over 3 yrs
Duration: Instalments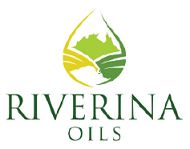 Foundation Scholarship
Riverina Oils has created this scholarship in line with Charles Sturt University's Indigenous Agricultural Initiative which aims to increase greater participation of First Nations people in the agricultural sector where they have been under-represented for generations. This scholarship will support a First Nations student throughout their degree, ensuring that they can their focus is on their goals without worry of financial burden.
help This site uses and shares cookies and similar technologies to analyse your usage and personalise your experience. You consent to our use of such technologies by proceeding. You can change your mind or consent choices at any time. Visit our legal page, privacy section for further information.