Who we are
Charles Sturt University is defined by a national vision built on regional opportunity, collaboration, a sense of community, flexibility, a focus on individuals and results. We believe that building opportunity in the communities we serve also builds opportunity for all Australians.
Our mission
For the Public Good
We are a university of the land and people of our regions. True to the character of regional Australia we have gumption, we have soul and we collaborate with others. We develop holistic, far-sighted people who help their communities grow and flourish. Acknowledging the culture and insight of Indigenous Australians, Charles Sturt's ethos is described by this phrase from the Wiradjuri, the traditional custodians of the land of our original campuses:
'yindyamarra winhanga-nha'
('the wisdom of respectfully knowing how to live well in a world worth living in').
Our values
Our values guide the way we work and the way we approach each other, including students, colleagues and our communities.
Derived from our ethos, our values are to be insightful, inclusive, impactful and inspiring. By living these values, we want to make this a world worth living in.
Our Sustainability Commitment
Proud to be Australia's first certified carbon neutral university, we have a strong track record in achieving sustainability outcomes. Drawing on national and international connections and partnerships we are building on our success. Our recently released Sustainability Statement looks to the future, affirming our commitment to sustainable practice both within and beyond the University.
Knowledge and innovation
Knowledge and innovation are a central part of our business.
Working in close partnership with industry, our research centres in agriculture, theology, ethics and environmental science develop new knowledge, identify solutions to problems and support industry innovation.
Fast Facts
Campus locations:
We have campuses located in Albury-Wodonga, Bathurst, Canberra, Dubbo, Goulburn, Orange, Parramatta, Port Macquarie and Wagga Wagga. We also have study centres located in Melbourne and Sydney, as well as in several regional locations.
Student base:
We deliver tertiary education both on campus and online to approximately 38,000 students located across Australia and internationally.
Graduate employment rate:
83.6 per cent of Charles Sturt graduates are in full-time employment within four months of graduation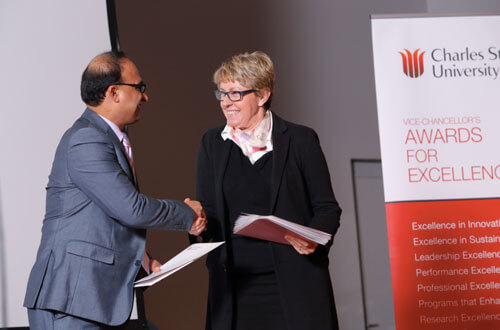 Employee recognition
Letting our staff know they are doing a great job is important. It may be a 'thank you', a letter of appreciation or encouragement to take on a new challenge. We recognise the contribution of our employees to our success and celebrate the high achievement of our staff through an annual awards program.
Through employee development and review discussions, staff have the opportunity to seek feedback on their individual performance, as well as set goals and objectives for the year ahead.
Academic excellence
We invest in innovation and excellence in learning and teaching. Focusing on key areas significant to Charles Sturt's mission, we support the development of research expertise. We continually improve our learning and teaching through a strong evaluation framework and support for the development of academic capability.
Indigenous recognition
Charles Sturt's regional campuses are located within the nations of the Wiradjuri, Gundungarra, Ngunnawal and Biripi people.
Charles Sturt University acknowledges the traditional custodians of the lands on which its campuses are located, paying respect to the Elders, both past and present, and extending that respect to all Indigenous Australians.
Staff in the spotlight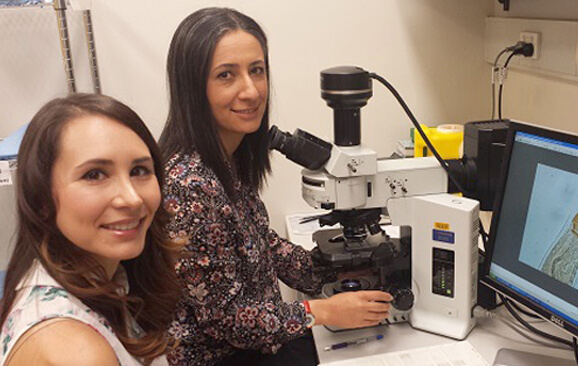 Dr Shokoofeh Shamsi - Senior Lecturer in Veterinary Parasitology
"I joined Charles Sturt University in January 2010 from Melbourne where I was doing a postdoc at RMIT. I started at Charles Sturt as a lecturer in parasitology in the School of Animal and Veterinary Sciences a job that I had dreamed of for a long time. I could teach and do research at the same time both of which are among my main passions in life. After living in capital cities and working in major universities my entire life I was a bit uncertain at first about my decision to come to Wagga and join a regional university. After almost 7 years I now know I made one of the best decisions ever. Charles Sturt is relatively a new university in Australia and particularly due to being located in a regional area the opportunities for innovative research, taking leadership roles and make impact in science and the community is immense.

Life in Wagga Wagga is very peaceful. No time or energy is wasted in traffic for example. For those with families, it is much easier to manage responsibilities such as taking kids to extra-curricular activities for which plenty of opportunities are available, along with a busy academic life. Most Charles Sturt campuses are located just few hours drive from the capital cities, making weekend escapes easy and joyful."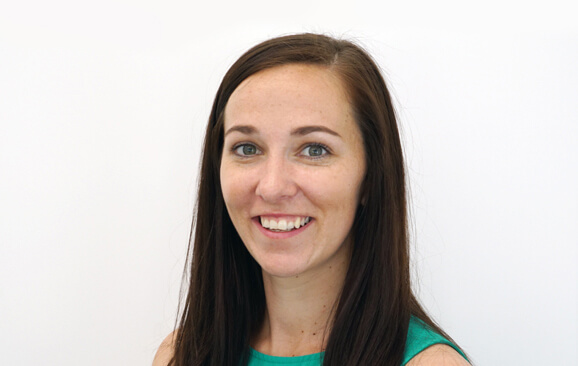 Shaarn Hayward - Indigenous Student Success Coordinator
"I have been working for Charles Sturt University in various roles on the Port Macquarie campus now for 3 years. Two of the best things about working at Charles Sturt is the people and the rewarding feeling my job gives me. The staff are extremely helpful. By having staff across all campuses there is a huge range of experience and a wealth of knowledge. I love my job and what I do. I enjoying working in a role that I know makes a positive difference on so many people's lives.

Being a part of Charles Sturt Port Macquarie has been so exciting. I often have people in the community asking me about the campus and saying how great it is to have Charles Sturt in Port. There is a sense of community spirit that is associated with this campus and its great being a part of it. People no longer have to leave the area to get a quality tertiary education. It has also brought jobs into Port Macquarie and without Charles Sturt I wouldn't be able to have a job that I love in the place that I love.