EngFest 2020 will be held – virtually –
on Tuesday 9 June and Wednesday 10 June 2020. All events will be online.
EngFest brings together industry, educators and the community to showcase the works of the engineers of the future and to discuss and celebrate regional engineering.
Events
EngFest – high school students
Are you a high school student interested in shaping the future? Discover what you can achieve when you study our unique engineering degree. Hear from current students about studying a course that is designed around solving real-world engineering problems.
10 June at 10am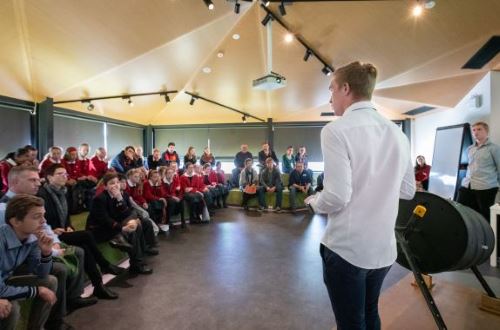 Student exhibition
Come and see the virtual prototypes developed by our student teams in their engineering challenge sessions. The exhibition is open to all, and our student engineers will be there to discuss their engineering projects.
Take our audience survey
Exploration series
Formula One teamwork: the highs and lows
Richard will draw upon his experience leading the Red Bull Formula One team to talk about creating a high-performing team that is focused on technical and operational success. He'll also discuss managing a business through success, failure, adversity and tragedy. Richard will offer his advice on how to build resilience as a team and an individual - even when things are not going your way.
9 June at 6.30pm
Virtual pre-dinner drinks - Women in Engineering
Join our Charles Sturt Women in Engineering group to reflect on the first half of the year. Our dinner guest speaker Gunilla Burrowes will share some of her perspectives from the early stages of the Women in Engineering movement in Australia, and her role in establishing groups in the profession.
10 June at 5.30pm
Virtual EngFest dinner
Thinking like a start-up
How will the contemporary pace of change impact upon engineering? Will the innovative mindset of a start-up thinker make a difference to how you might approach your career? Gunilla Burrowes will look back on her journey in the start-up and innovation space, and highlight ideas to help engineers navigate a career in the 21st century.
10 June at 6.30pm
CSU Bathurst, Engineering Building 1305
Village Drive
Charles Sturt University Bathurst Campus
Panorama Avenue Bathurst.
Parking at Engfest
P7 Carpark, Village Drive, Bathurst Campus.