CSU Engineering has rapidly gained a reputation with our Industry partners for providing skilled cadets that add value to the workplace and act like graduate engineers.
The dynamic CSU course is proven to produce cadets that are proactive team members with essential problem solving skills.
Become a Charles Sturt partner
Charles Sturt Engineering is continually seeking industry partners who share our vision of creating innovative and entrepreneurial engineers who can make a difference as leaders in industry. Employing a Charles Sturt Student Engineer provides the opportunity to contribute to local industry. During their time on placement at your company, our Student Engineers will work to solve problems by applying academic expertise to new projects, working to broaden business growth opportunities.
Download the industry partner booklet
Our cadets
Our Cadet Engineers will be innovative thinkers who are entrepreneurial, can communicate will all people and who are passionate about the industry. Employing a Student Engineer can provide a range of benefits to not only your company but to the broader community, creating skilled, work-ready graduates.
Our Student Engineers may present the fresh perspective your company is looking for, providing an opportunity to take infrastructure business and expertise to the next level and beyond.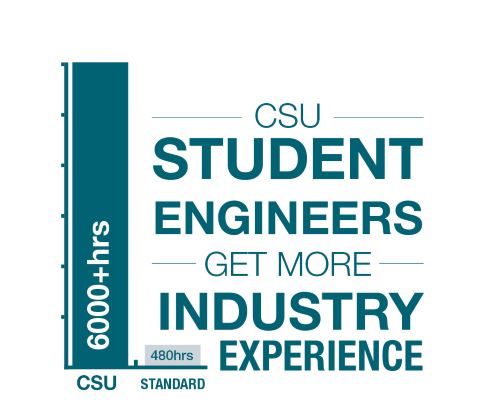 Contact us
If you would like to explore the opportunities that employing a CSU Cadet will bring to your business, please contact:
Loren Edmanson
Workplace Learning Officer
Email: Ledmanson@csu.edu.au