Albury Wodonga Aboriginal Health Service Scholarship
Applications open
Closes: 09:00am 5 Feb 2024
Available to:
Commencing Students only
Value: $10000
Duration: Instalments over 3 years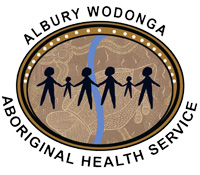 Foundation Scholarship
With a mission to improve health outcomes for the local Aboriginal community, the Albury Wodonga Aboriginal Health Service offers this scholarship to Aboriginal and Torres Strait Islander students commencing studies in Health and Rehabilitation, Speech Pathology, Nursing, Occupational Therapy, Physiotherapy or Podiatric Medicine on the Albury-Wodonga Campus.
help This site uses and shares cookies and similar technologies to analyse your usage and personalise your experience. You consent to our use of such technologies by proceeding. You can change your mind or consent choices at any time. Visit our legal page, privacy section for further information.