To assist with increasing demand for online collaboration Charles Sturt is now using Zoom.
Zoom provides access to online video and audio conferencing from any location with an active internet connection.
It will provide more options for Charles Sturt staff and students to have access to audio conferencing, collaboration, chat, and webinars across mobile devices, desktops, telephones, and room systems.
Access
Access via the SIGN IN button at the Charles Sturt portal gives you the full benefits of the system.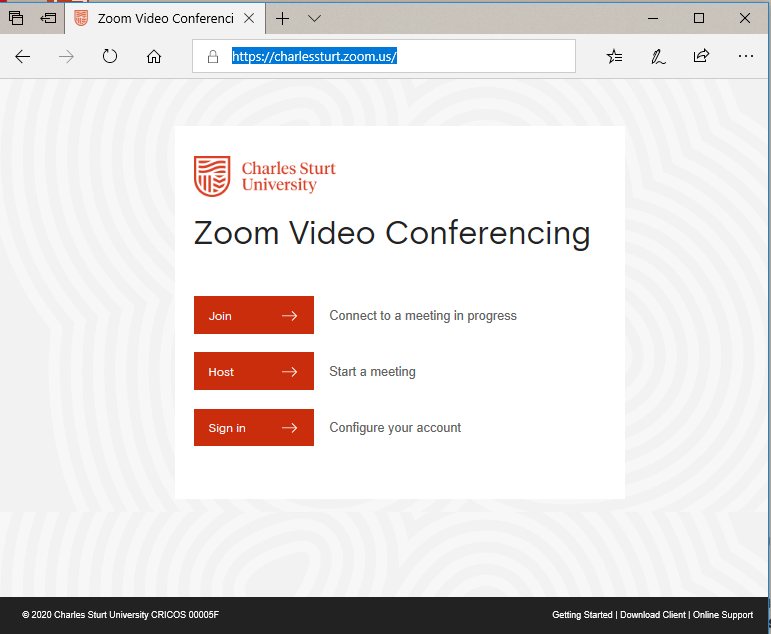 Enter your Charles Sturt Username and Password into the Charles Sturt University branded sign in screen. After signing in, you may be asked about privacy consent, please read the text and click the appropriate response. The three options are:
ask me again at next login
ask me again if information about this service changes
or do not ask me again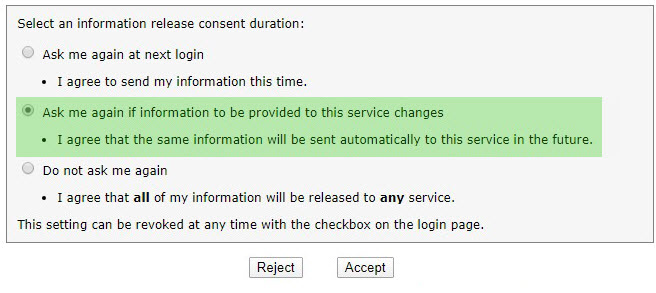 We recommend you select ask me again if information to this service changes in the future. You will be asked again in 12 months. After choosing a response, click accept. If you do not wish to accept a response, click reject.
Zoom and security
Charles Sturt recently implemented Zoom to support our expansion in online teaching in response to the COVID-19 situation.
Over the last few weeks there have been a number of Zoom related security issues, and Zoom have resolved many of these issues.
Our IT security experts have assessed and determined the security of the Zoom platform to be acceptable for general usage at Charles Sturt.
Although Zoom have now fixed many of the known security issues, Zoom is not recommended for use when discussing highly confidential subjects or for sharing files of a confidential or private nature.
If you have any specific concerns about Zoom and security at Charles Sturt, please contact Student Central.
What are the Zoom security concerns?
Most Zoom security concerns stem from use of "open" (non-authenticated) meetings. Open meetings are very simple to setup and join but are inherently "insecure" as anyone with the link can join.
Charles Sturt Zoom meetings default to being open to support easy collaboration between students, staff and other external parties. There are, however, multiple settings that meeting hosts can enable that change an "open" meeting into a "closed" or "secure" one.
Find out how to use Zoom's new host security toolbar to create a closed or secure meeting or enable a waiting room to restrict participants.
Charles Sturt's Zoom help guides
Zoom support
Zoom Help Center has a range of online help guides and "One Minute Video Instruction"
Zoom Live Training offers several types of training from beginner through to more specific training for Student and Educators.