Dr Julia Howitt Legacy Scholarship Fund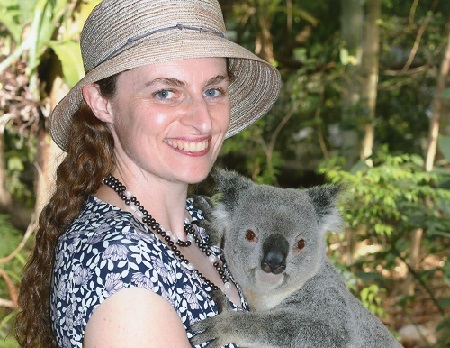 Dr Julia Howitt was a highly respected Senior Lecturer in Chemistry and a Researcher at Charles Sturt University. Her career passion covered the field of Environmental Science with a focus on Limnology, also known as freshwater research.
Julia's passion for science started at a young age, and her strong drive for academic excellence resulted in a Higher School Certificate ranking of 99.3.
A university ranking of this scale from her studies at the Deniliquin High School opened doors to many career possibilities, however it was a passion for science that saw her follow this path through to being awarded her PhD.
Over the years her work covered diverse areas including, but not limited to; solar energy, land and water conservation, aquatic chemistry and blackwater modelling associated with forest flooding, environmental contamination impacts on Tasmanian oysters, monitoring environmental flows of the Murrumbidgee and Edward/Kolaty-Wakool river systems and even extended to environmental contamination of illicit substances in police workplaces.
Julia's academic excellence translated well to educating, to which she devoted significant time and always welcomed sharing her knowledge. Julia was always connected to the Riverina and began lecturing at the Charles Sturt Wagga Wagga Campus in 2008 through to her passing in 2020 at age 43, after battling breast cancer.
In addition to this Julia was a well respected member of the community as an Elder in the Uniting Church, she enjoyed playing the piano and flute as well as making beautiful cakes and desserts.
Julia was an all-round beautiful person who is greatly missed by many.
Our goal is to create a perpetual $3,000 scholarship that will support students who choose to study a science degree at Charles Sturt University.
To achieve this goal, we have a target of $50,000.