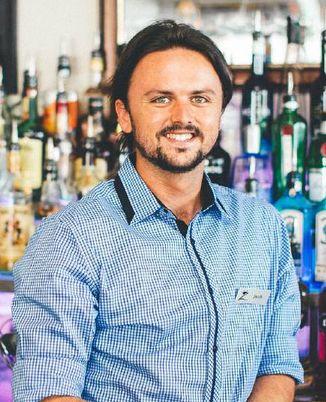 At 23, Jacob Berry was in the prime of his life. Well known and well liked around Charles Sturt's Port Macquarie Campus, Jacob graduated from his Bachelor of Clinical Practice (Paramedic) degree in December 2015. In April the following year, he was enjoying a surfing holiday with friends on the Cook Islands when his life was tragically cut short.
Jacob fell off the scooter he was riding and suffered serious head injuries and despite being evacuated to Auckland for medical care, he never recovered. His organs were donated to five people battling for their lives who are all now doing well now thanks to Jacob.
To those who remember him, this kind of giving and generosity was just a part of Jacob's nature.
Charles Sturt students have since pledged to keep his generous spirit alive by establishing the Jacob Berry Memorial Scholarship. Port Macquarie Student Representative Council (SRC) Treasurer Ashley Hendry said the group has raised $28,975 in 2017, totalling $30,245 towards the $35,000 goal.
"I think Jacob's story pulls on the heartstrings. It's really relatable: a student that went to our uni, had just finished, and was away on holidays when the worst happened. I think it makes us all realise how fragile and important our lives are."
The Jacob Berry Memorial Scholarship will now help paramedic students realise their dreams.