EngFest is a three-day event that will bring together industry, educators and the community to showcase the works of the engineers of the future and to discuss and celebrate regional engineering.
We invite you to come and celebrate with us in CSU Engineering's new, purpose-built premises.
Community and School Day
Tuesday 5 June
Join us for a day to celebrate engineering at Charles Sturt University in Bathurst. The day will include:
student engineer exhibitions
building tours and Maker Space demostrations
interactive exhibits from Questacon
high school engineering pitching session
a public lecture on regional development, delivered by FIona Nash
and 2 free professional development workshops for STEM pre and in-service secondary teachers
Industry Day
Wednesday 6 June
Join us for a day dedicated to connecting industry professionals and learning from their expertise. Industry Day will include:
meet the Institute of Public Works Engineering Australia (ipwea) for their annual general meeting and an information session for student engineers.
learn about chartered status with Engineers Australia.
join our regional development forum with CSU Engineering and Engineers Australia.
enjoy sundowner drinks in the engineering gallery
CSU Expo Day
Thursday 7 June
Join us for the final exhibitions and presentations from CSU engineers. This day will also include:
Engineers without Borders Challenge pitch sessions
student exhibitions
industry host training
cadet to industry presentation
the Engfest celebration dinner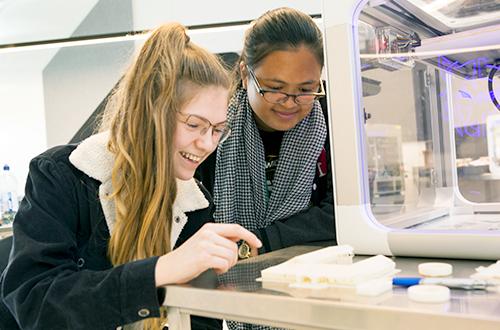 Building tours & Maker space demonstrations
Join a tour of our award winning building which incorporates the latest technology, encourages teamwork and provides facilities where students can physically build things. It includes a collaborative learning zone, maker studios, project spaces, workshops and a gallery, as well as a 'pitch zone' for fine-tuning entrepreneurial skills.
Maker Space demonstrations will showcase the specialised equipment that our student engineers learn from every day. Tours and demonstrations will be held 11am, 1pm and 3.30pm every day throughout Engfest.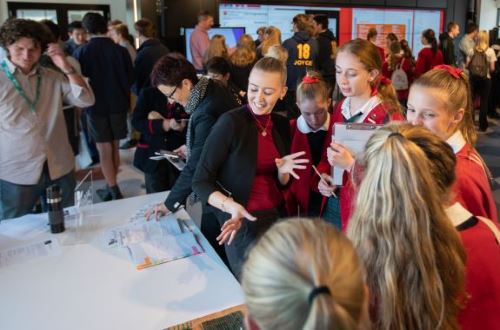 Student exhibitions
Quiz the Student Engineers behind the projects! As a prospective student of CSU Engineering, these sessions will give you invaluable insight into what you learn and experience in the first six months of this course. Picture yourself in their shoes next year!
As an industry partner the exhibition gives you an opportunity to connect with our student engineers, uncover their engineering expertise and entrepreneurial flair whilst they demonstrate the strengths of their finished project.
Questacon Exhibit
CSU Engineering are excited to bring Questacon to Bathurst and Engfest for two weeks in June!
The Byte Wise exhibit includes 21 hands-on displays, including logic puzzles, code breaking and geometry.
Exhibits are targeted towards students from 10-15 years-old, but can be enjoyed by visitors of all ages.
Byte Wise exhibits also link to the Australian National Curriculum across all Years 2 - 10, particularly in Mathematics and Digital Technologies
Location
Engineering Building 1305, Village Drive Charles Sturt University Bathurst Campus, Panorama Avenue Bathurst.
Parking at Engfest
P7 Carpark, Village Drive, Bathurst Campus.