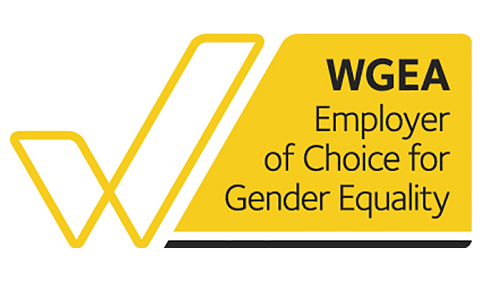 Employer of Choice for Gender Equality citation
On 16 March 2022, it was announced that for the third year, Charles Sturt University was awarded an Employer of Choice for Gender Equality from the Commonwealth Workplace Gender Equality Agency.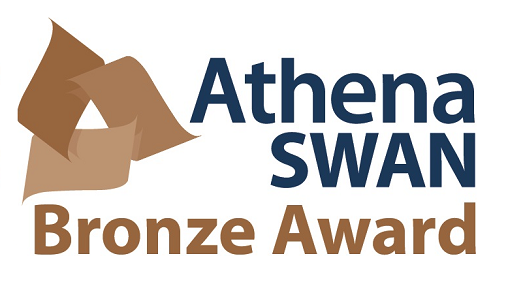 Athena SWAN Bronze Institution
CSU is invested in science, technology, engineering, mathematics and medicine (STEMM) programs, and research. We are taking steps to improve gender equity in the STEMM disciplines at CSU.
Charles Sturt University was awarded an Athena SWAN Bronze Institutional Award in December 2018 and is one of the first Australian universities to receive this prestigious award.
At Charles Sturt, we understand that gender equity is a fundamental element of our institution. We facilitate employment-related equity and diversity through:
Merit-based recruitment, selection and promotion processes
Generous flexible working arrangements, parental leave, carers leave and domestic violence provisions included within the Enterprise Agreement
Targeted training and development opportunities to support career progression
Policies and procedures to prevent unlawful discrimination, harassment and bullying
Responsive management to concerns and complaints.
Workplace Gender Equity Strategy (2018-2022)
A University-wide Gender Equity Strategy was endorsed by Vice-Chancellor Andrew Vann in September 2018. The document can be viewed here.
Unconscious Bias and Inclusivity Training
Research shows that greater diversity within workplaces leads to stronger teams, better outcomes and greater happiness at work. However, our unconscious bias can limit acceptance of diversity and unwittingly set up non-inclusive practices. One of the best ways to overcome this is by gaining insight into our own bias and employing some simple strategies to create a more inclusive workplace.
We are rolling out Unconscious Bias and Inclusivity training across all Charles Sturt University campuses to assist staff in learning these strategies and increasing their awareness. This training is one of the key initiatives under both the Workplace Gender Equity Strategy, endorsed by the Vice-Chancellor in September 2018 and the Athena SWAN action plan which resulted in achieving an Athena SWAN Bronze Institution Award in December 2018.
The 3-hour interactive session covers:
Why we need to address unconscious bias and inclusivity, including organisational benefits and legislation
What is unconscious bias?
Understanding privilege, including the Privilege Walk and how to check our own privilege
How exclusion and unconscious bias negatively impacts behaviour and decisions
Case studies and examples of behaviours and their underlying assumptions
Equity vs Equality
Strategies for overcoming exclusion, including bystander interventions and the characteristics of being supportive
Leadership Development for Women
Charles Sturt University's Leadership Development for Women (LDW) Program has been running for more than a decade. LDW provides many opportunities for women to advance their careers through training, networking, mentoring and scholarships. The program runs bi-annually, and a LDW conference is held in the alternative year.
Senior Women's Forum
Open to women at Academic Levels D and E and Professional/General Staff Level 10+, the role of the Senior Women's Forum is to:
promote and advocate for cultural change within the University
contribute to strategic planning, policy directions, and critical decision-making bodies
provide networking opportunities between senior women internally and externally to the University
support the professional development and advancement of women
help to circulate relevant information
support the LDW Program to enhance the career development of women at CSU.
For more information, please contact swf@csu.edu.au.
Subject Zero - Teaching zero tolerance to every student.
Charles Sturt has zero-tolerance for sexual assault and sexual harassment. We join all Australian universities to keep building our values of safety, respect, and inclusion in our communities.
Consent Matters
As part of our Respect. Now. Always. Program, we welcome students employed as staff to Consent Matters. This fully interactive, evidence-based course covers sexual consent, communication within relationships, and bystander intervention. To access, first login through the main student Interact2 portal.
Read more about Consent Matters
'A trade of one's own'
Regional NSW stakeholder findings – barriers and proposed solutions for women in the manual trades
The aims of the Charles Sturt "Women in Trades" study are to investigate areas that are fundamental to understanding how women, in regional New South Wales particularly, achieve sustainable careers in the manual trades. It explores why and how women are recruited and retained in such occupations, how they contribute to productivity in the workplace and how these factors promote longevity and career satisfaction.
Women in Trades: Understanding Resilience research team:
Dr Donna Bridges - School of Humanities and Social Sciences, Faculty of Arts and Education
Associate Professor Branka Krivokapic-Skoko - School of Management and Marketing, Faculty of Business, Justice and Behavioural Sciences
Dr Larissa Bamberry - School of Management and Marketing, Faculty of Business, Justice and Behavioural Sciences
Dr Stacey Jenkins - School of Management and Marketing, Faculty of Business, Justice and Behavioural Sciences
Dr Elizabeth Wulff - Faculty of Arts and Education.
Workplace Gender Equality Agency (WGEA) Reports
In accordance with the Workplace Gender Equality Act 2012, Charles Sturt submits an annual report to WGEA to ensure compliance with the Act.