Accessibility and neurodiversity
Accessibility and neurodiversity is one of the six focus areas in our Workplace Diversity Plan. It includes people who have physical, mental, intellectual, developmental, or sensory impairments which may hinder their full and effective participation in society on an equal basis with others.
While many neurodiverse people do not consider themselves to have a disability, neurodiversity is part of this focus area, recognising that individuals may need additional support or a reasonable adjustment to be able to participate fully and effectively at work.
Accessibility and Neurodiversity Champions
Our Accessibility and Neurodiversity Champions advocate and promote matters related to accessibility and inclusion for employees who identify as or care for someone who is neurodiverse or with disability, with university stakeholders.
Professional Staff Champion

Carlo Iacono, University Librarian, Division of Library Services
"I have worked with and managed colleagues with varying neurodiversity. I would be proud to be an ally and support as I can."
Academic Staff Champion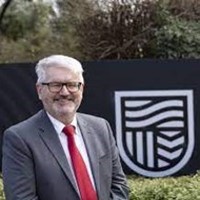 Lewis Bizo, Executive Dean Faculty of Business, justice and Behavioural Science
"In my role as Executive Dean I can actively work towards creating a more inclusive and diverse academic community, ensuring that individuals have equal access to opportunities and resources, both as students and staff."
Information, resources and support
We are committed to providing a safe and accessible working environment for neurodiverse staff and staff with disability to reduce barriers and ensure they can participate fully and effectively at work.