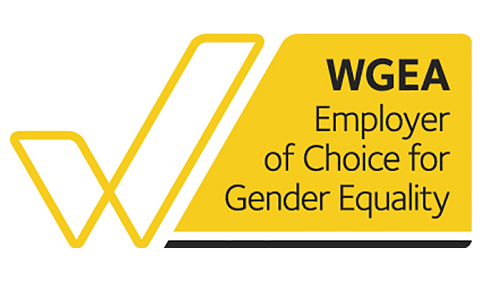 Employer of Choice for Gender Equality citation
In March 2022, it was announced that for the third consecutive year, Charles Sturt University was awarded an Employer of Choice for Gender Equality from the Commonwealth Workplace Gender Equality Agency.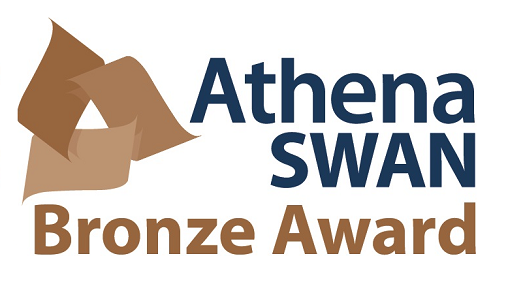 Athena SWAN Bronze Institution
CSU is invested in science, technology, engineering, mathematics and medicine (STEMM) programs, and research. We are taking steps to improve gender equity in the STEMM disciplines at CSU.
Charles Sturt University was awarded an Athena SWAN Bronze Institutional Award in December 2018 and is one of the first Australian universities to receive this prestigious award.
At Charles Sturt University, we understand that gender equity is a fundamental element of our institution. We facilitate employment-related equity and diversity through:
Merit-based recruitment, selection and promotion processes
Generous flexible working arrangements, parental leave, carers leave and domestic violence provisions included within the Enterprise Agreement
Targeted training and development opportunities to support career progression
Policies and procedures to prevent unlawful discrimination, harassment and bullying
Responsive management to concerns and complaints.
Workplace Gender Equity Strategy (2018-2022)
A University-wide Gender Equity Strategy was endorsed by Vice-Chancellor Andrew Vann in September 2018. The document can be viewed here.
Unconscious Bias and Inclusivity Training
We are rolling out Unconscious Bias and Inclusivity training across all Charles Sturt University campuses to assist staff in learning these strategies and increasing their awareness. This training is one of the key initiatives under both the Workplace Gender Equity Strategy, endorsed by the Vice-Chancellor in September 2018 and the Athena SWAN action plan which resulted in achieving an Athena SWAN Bronze Institution Award in December 2018.
Research shows that greater diversity within workplaces leads to stronger teams, better outcomes and greater happiness at work. However, our unconscious bias can limit acceptance of diversity and unwittingly set up non-inclusive practices. One of the best ways to overcome this is by gaining insight into our own bias and employing some simple strategies to create a more inclusive workplace.
The 3-hour interactive session covers:
Why we need to address unconscious bias and inclusivity, including organisational benefits and legislation
What is unconscious bias?
Understanding privilege, including the Privilege Walk and how to check our own privilege
How exclusion and unconscious bias negatively impacts behaviour and decisions
Case studies and examples of behaviours and their underlying assumptions
Equity vs Equality
Strategies for overcoming exclusion, including bystander interventions and the characteristics of being supportive
An evaluation report based on the first round of training has been conducted. Please follow the link to access the report.
Subject Zero - Teaching zero tolerance to every student.
Charles Sturt has zero-tolerance for sexual assault and sexual harassment. We join all Australian universities to keep building our values of safety, respect, and inclusion in our communities.
Consent Matters
As part of our Respect. Now. Always. Program, we welcome students employed as staff to Consent Matters. This fully interactive, evidence-based course covers sexual consent, communication within relationships, and bystander intervention.
Read more about Consent Matters
Leadership Development for Women
Charles Sturt University's Leadership Development for Women (LDW) Program has been running for more than a decade. LDW provides many opportunities for women to advance their careers through training, networking, mentoring and scholarships. The program runs bi-annually with a conference held on the alternative year. Read more about LDW
Projects from previous years are below.
| Project Name and Report | Project Participants |
| --- | --- |
| The Confidence Project | Ansin Antony, Kellie Dowling, Fleur Horsley, Miao Li, Kelly McCormack, & Camilla Rocks |
| Women Leading with Influence | Katherine Attree, Rui Bi, Elizabeth Bracken, & Ilena Young |
| The Lived Experience of Gender and the Dependent Care Support Travel Policy | Shara Cameron, Jessie Lymn, Jennifer Manyweathers, Katie Murrell-Orgill, & Geraldine Rurenga |
| Empowering Team Culture | Rebecca Kent, Stephanie Knott, Annabel Matheson, & Kiah Ryan |
| Project Name and Report | Project Participants |
| --- | --- |
| Connect Four - Connect More: Breaking Down Silos at CSU | Alexandra Knight, Deborah Munns, Katie White, & Sandra Sharpham |
| Fostering Leadership at all Levels | Arnela Ceric, Ashleigh Coleman, Georgina Davis, Jessica Biles, Katie Sheridan, Kristy Robson, & Morgan Harrigan |
| Inspiring Change | Hayley Randle, Kerstin McPherson, Kim Thompson, Rachel Roberts, Sharon Schoenmaker, & Skye Wassens |
| Top-down Leadership at CSU? | Luzia Rast, Michelle Wilkinson, Ruth Crawford, & Wendy Harris |
Senior Women's Forum
Open to women at Academic Levels D and E and Professional/General Staff Level 10+, the role of the Senior Women's Forum is to:
promote and advocate for cultural change within the University;
contribute to strategic planning, policy directions, and critical decision-making bodies;
provide networking opportunities between senior women internally and externally to the University;
support the professional development and advancement of women;
help to circulate relevant information; and
support the Leadership Development for Women Program to enhance the career development of women at Charles Sturt.
The Senior Women's Forum Terms of Reference can be found here.
For more information, please contact swf@csu.edu.au.
Mentoring list
One of the key actions contained within the Workplace Gender Equity Strategy 2018-2022 is to "increase participation, visibility and profile of Leadership Development for Women (LDW) and Senior Women's Forum (SWF)" and the measure of success being "compile list of mentors available in the University, and ensure list of mentors is easily accessible to staff to access informal and formal mentoring". The list is currently being revised.
Events and recordings
Bluestocking Week 2019
Successes and Challenges of Female Academics
The panel was moderated by Associate Professor Cate Thomas, and consisted of Carli Kulmar (Lecturer in Law, Faculty of Business, Justice and Behavioural Sciences), Annabel Matheson (Senior Lecturer, School of Nursing, Midwifery and Indigenous Health) and Associate Professor Kogi Naidoo (Director Learning Academy, Division of Learning and Teaching).
Bluestocking Week 2020
Successes and Challenges of Female Academics in the Science, Technology, Engineering, Mathematics, and Medicine (STEMM) disciplines
The discussion was moderated and guided by Jennifer Galloway. The panel consisted of Associate Professor Faye McMillan - Director of the Djirruwang Program, Professor Leslie Weston - Research Professor of Plant Biology, Associate Professor Lihong Zheng - Associate Professor in Computer Science, and Karen Brakell - Senior Engineer in Residence.
Bluestocking Week 2021
Successes and Challenges of Female Academics from diverse backgrounds
Rylee Dionigi (SWF Co-Convenor) was moderator, joined by Professor Juanita Sherwood - Pro-Vice-Chancellor, First Nations Engagement, Dr Nicole Sugden - School of Psychology, Professor Suzanne McLaren - School of Psychology and Associate Professor Marta Hernandez-Jover - School of Agriculture, Environmental and Veterinary Sciences.
Guest Speaker - Professor Jill Blackmore
Dr Jill Blackmore AM FASSA is Alfred Deakin Professor in Education, Faculty of Arts and Education, Deakin University, Australia. Her research interests include, from a feminist perspective, globalization, education policy and governance; international and intercultural education; educational restructuring, leadership and organisational change; spatial redesign and innovative pedagogies; teachers' and academics' work. Prof. Blackmore has been on advisory committees, statutory authorities related to education and gender equity. She has provided policy advice to the OECD, governments, private and professional organisations and developed evaluation frameworks on a range of issues. At Deakin, Professor Blackmore has been in senior management as founding Director of a Strategic Research Centre and Chair of Academic Board involved in strategic planning and leadership capacity building.
Violence Against Women in Regional and Rural Areas
Seminar host by the Gender and Feminist Studies Network at Charles Sturt University in July 2021: "Violence Against Women in Regional and Rural Areas" Speakers include Arila Fleming; Tracey Willow; Lorraine Murphy; Jenny Rolfe and Kevin Jones.
Intersectionality Webinar - Dr Cate Thomas & Dr Colleen Macmillan
Join Dr Cate Thomas and Dr Colleen Macmillan to develop an understanding of intersectionality. Learn how to use an Intersectional lens in planning frameworks for recognition of strengths and challenges in diversity and community engagement to enhance equity and develop skills enable greater inclusion of diversity in practice.
2021 Athena SWAN Dean's Lunch
Professor Megan Smith hosted the 2021 Athena SWAN Dean's Lunch for staff in the Faculty of Science and Health with a focus on sharing 'My Career Journey'. With special guest speaker Professor Lisa Jackson Pulver and a panel of esteemed professional and academic staff including Jenny McIntyre, Jane Quinn, Linda Deravin, Ana Horta, Sarah Verdon, Maumita Bhattacharya and Marta Hernandez-Jover.
2022 International Women's Day
Dr Bomikazi Zeka (Associate Professor in Finance and Financial Planning at the University of Canberra) & Rebecca Glen (Founder of the Centre for Women's Economic Safety (CWES) feature in a conversational deep dive into gender biases impacting women's economic security & wellbeing. The event is opened by Vice-Chancellor Professor Renee Leon. Co-sponsored by The University of Canberra.
Quarterly newsletters
A key part of the Workplace Gender Equity Strategy 2018-2022 and the Athena SWAN Action Plan is the ongoing communication and distribution of information to staff regarding equity principles across CSU. In addition to training and webinars, a quarterly newsletter distributed to all staff will contain updates on the progress of gender equity initiatives, case studies, research findings and other relevant articles and information. We'd love to hear of any gender equity initiatives and good news stories from your area, please email details to genderequity@csu.edu.au.
Workplace Gender Equality Agency (WGEA) Reports
In accordance with the Workplace Gender Equality Act 2012, Charles Sturt University submits an annual report to WGEA to ensure compliance with the Act. Review the past reports below:
WGEA Employer of Choice Application
In 2019, Charles Sturt was awarded the Workplace Gender Equality Agency Employer of Choice Citation for the first time. We have been awarded the Citation for the third consecutive time in 2022. As part of our ongoing commitment to this space, we have made available our application for staff to view.